Sun's out, guns out! Ok not really (I don't have any guns), but summer means time to WORK. There a saying that goes, "Cross country champions are made in the summer", and I definitely second that. Though I've only seriously run cross country for 3 years now, there's no doubt that my summer has largely defined my cross country season.
But let's get things straight. Willingly dragging myself out of the comfort of my air-conditioned home into the summer heat is in NO WAY easy. I'll admit that sometimes, I have to put quite a bit of effort into convincing myself to go out on that run. Not only is running in the summer heat tedious and tiring, it's also quite draining to your body.
That's why it's important for me to have running gear that help both motivative me to run and keep me healthy and injury free throughout the summer miles. Today I'll be sharing my Top 8 Summer Running Gear Items of 2018! So in no particular order, here it goes:
Brooks Ghost 10
Hands down one of the greatest running shoes EVER. A solid neutral running shoe, it's great for running on roads and pavements (most of Singapore's routes) and is very cushioning, providing ample support for those long runs. Don't be fooled by it's size – it's actually super light, and for me personally, light enough to even do some up-tempo workouts in. I would say the only downside is that it's quite pricey (depends on when/where you buy it, but mine was around $200 SGD) but I would say that it's a really great investment. (Brooks Ghost 10, Brooks)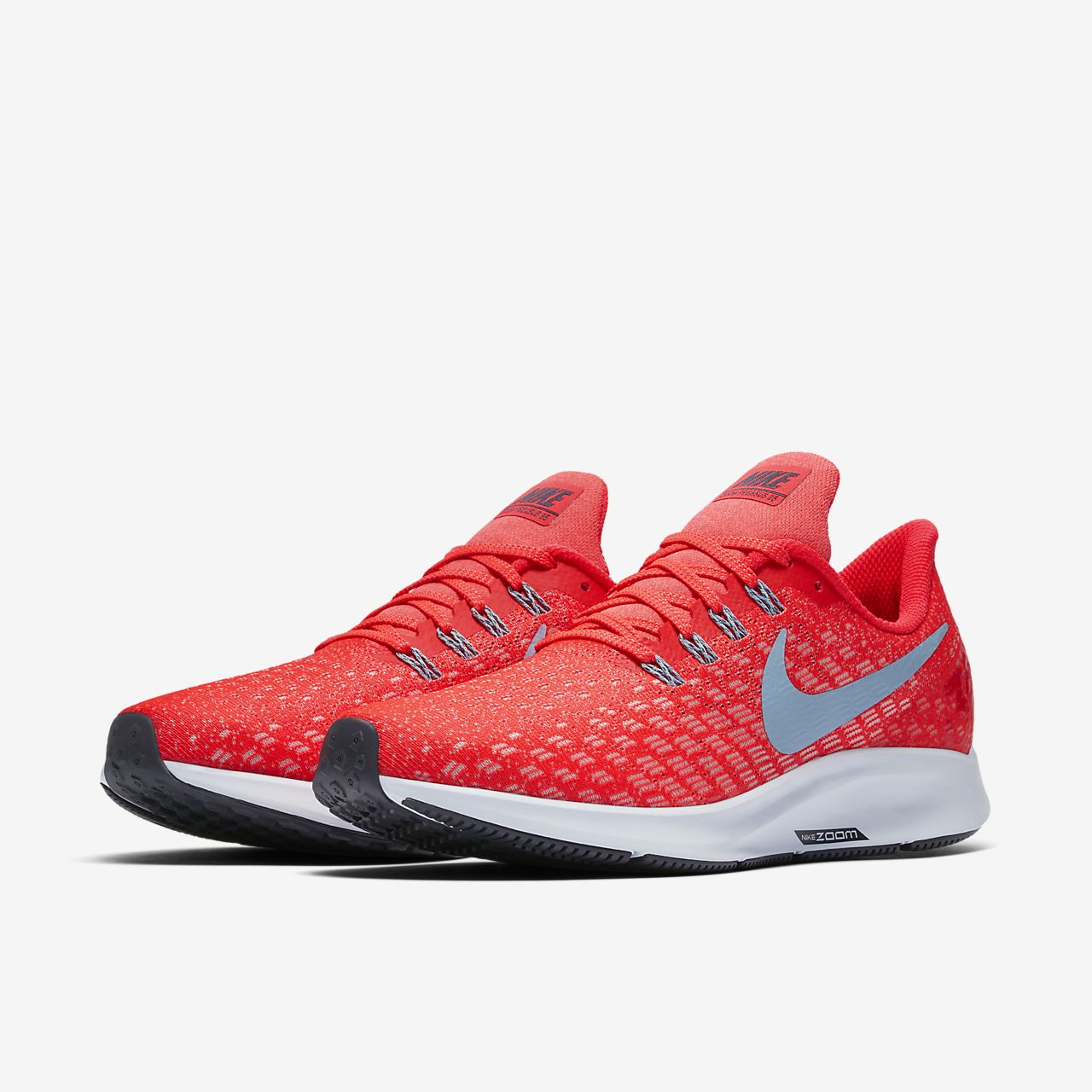 Nike Air Zoom Pegasus 35 
To be honest, I've only had this shoe for a little over a week now, but let me tell you, I'm in LOVE. I don't know the exact science behind all the features of the shoe, but what I do know is that it makes me feel light and fast. The shoe has a super smooth ride, especially great for uptempo/speedier workouts. Not to mention it's also very fashionable, which is a plus! (Nike Air Zoom Pegasus 35, Nike) 
Nathan "The Hipster" Running Belt
Yes, I wear a 'fanny pack' when I run. But hear me out, this is one of my most used, most versatile running essentials of all time. It's essentially a super soft and stretch running belt that fits snugly across your waist (not too loose, not too tight), and contains multiple pockets for you to hide your stuff in. What I love about this belt especially compared to others is that it is sized to fit different body types/shapes, not like other belts which are usually too loose for me and swing around when I run. With this belt, I can bring my phone around for music and some cash/my MRT card! (The Hipster Waist Belt with Pockets, Nathan) 
Garmin Forerunner 35
Though GPS watches are not a necessity, they are definitely a novelty and an awesome item to have. There are many running watches out there, but the one I use is the Garmin Forerunner 35. It's cheaper compared to the other Garmin watches, yet still has great functionalities such as wrist-based heart rate, GPS (tracks distance, pace, intervals), steps and activity tracking, and even gives you notifications when connected to your phone. What I love especially about this watch is that it's very lightweight and has a slim fit, which is great for a smaller wrist like mine. The color is also a plus : ) (Forerunner 35, Garmin) 
Nuun Electrolyte Tablets
During the summer (especially in sunny singapore where I live), I sweat. A lot. That's why it's important to take electrolyte tablets to make sure you stay hydrated and maintain optimal fluid balance. Electrolytes include sodium, potassium, calcium, and bicarbonate, and are essential to normal functioning of the human body. When you sweat, you lose a lot of these electrolytes, so it's important to replenish them, and the easiest and tastiest way is through electrolyte tablets. I use these Nuun Electrolyte Tablets which you put into water, and they fizz up, resulting in a sports drink without all the added sugars. My favorite flavors are tropical and lemon+lime!  (Electrolyte tablets, Nuun) 
Balega Socks
Socks don't seem like something important, but trust me, when you start getting those painful blisters all over your feet and have to run with them, it is complete SH*T (pardon my language). But honestly, running with blisters in one of the worst things for me. That's why I think good socks are really important. One of my favorites are socks from the company Balega. They wick away sweat, help me avoid painful blisters, and most important, are SUPER comfortable. It's literally like running on a cloud. My favorites are from the "hidden comfort" line; these socks are super thin, no-show, yet super comfy. (Hidden running socks, Balega) 
Wireless Earphones
Music is a MUST in running, especially when lugging those lonely miles in the summer. I prefer wireless earphones, because they make listening to music hassle-free on the go. The ones I am (or were, at least, I just lost them a few days ago 😦 ) using is the JBL Reflect Mini 2, which are sweat-proof wireless sport in-ear earphones. TBH, I bought these because they were on a major sale (50% off!) but they turned out amazing. Super lightweight, stays in your ear, and has really good sound quality, these are a quality investment to make. (JBL Reflect Mini 2, JBL)
Trigger Ball/Roller
All runners know that recovery is crucial, and a huge part of this is to loosen up your tight muscles after a run/workout. I try to roll out everyday, or at least after every workout.  One item that I've found to be super effective is a spiky trigger ball (not really sure what brand, got it from my physio). This trigger ball is basically a spiky plastic ball a little bigger than a tennis ball, and what you do is use it to roll out your tight/sore muscles (you can find lots of videos on how to do this online). Admittedly, it's quiteeee painful, but you'll thank me the next day when your workout goes 100x better than it would've if you didn't roll out.
So that's my top 8 summer running essentials! I haven't included everything I use (that would take wayy too long) but these are my favorite 🙂 What are your summer running essentials? Comment below!
Happy running, and peace out!